Welcome! We're glad you're here.
Each therapist is able to bill specific insurance companies. We want you to feel seen and heard, so please check out individual counselor's availability and insurance billing!
---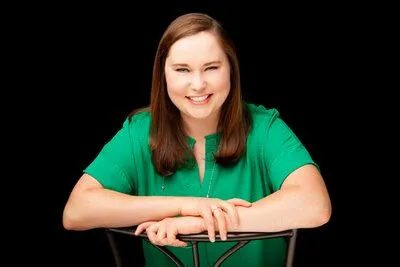 Cari Sun, LCMHC, Clinical Director
Cari Sun was added to our staff at Insight on August 15th, 2018. In 2012, Cari received her bachelor's degree in psychology from the University of North Carolina at Wilmington. She received her Master's Degree in Clinical Mental Health Counseling from Liberty University in May of 2016. Cari's goal is to create a safe place for you to be able to explore life's stressors. Using an eclectic approach, she pulls from treatment modalities such as cognitive behavioral therapy, mindfulness, person centered counseling, and play therapy.
She tailors each person's therapeutic experience to suit their specific needs, taking in to account their particular strengths. Cari works hard to build a strong therapeutic relationship with her clients, and conduct her sessions in a way that promotes unconditional positive regard, empathy, and genuineness. In addition, she enjoys working with new mothers, and is trained in treating perinatal mood disorders through Postpartum Support International (PSI). Cari is also our Clinical Director for our clinicians who treat their clients through in-person sessions. In her free time, you can find Cari spending time with her family and friends or perusing used book or antique stores.
Cari accepts self-pay, Centivo, Bright Health, BCBS, UHC,UMR,Wellcare, and Cigna insurances
336-891-2595 [email protected]
---
Tiffany Hall, LCMHC, LCAS
Tiffany is dually licensed as a Licensed Clinical Mental Health Counselor (LCMHC) and a Licensed Clinical Addictions Specialist (LCAS). She has over 14 years' experience in the mental health field. Tiffany received her bachelor's degree from the University of North Carolina at Chapel Hill. She received her Master's Degree in Clinical Mental Health Counseling and a certificate in Rehabilitation Counseling and Behavioral Addictions from North Carolina A&T State University.
Due to her military upbringing, Tiffany prides herself in being diverse and relatable to various populations. She has worked as a therapist in a community agency setting, nonprofit setting, mental health hospital and also prison/institutional setting. Additionally, Tiffany has experience working with the homeless population as well as foster care/reunification services.
Tiffany believes in empowering others through respect, understanding and genuineness. Tiffany ascribes to an eclectic theoretical orientation that includes Cognitive Behavioral Therapy (CBT), Person Centered Therapy, Solution Focused Therapy and Motivational Interviewing.
In her spare time, Tiffany enjoys traveling, spending time with family and friends and supporting the Tar Heels!
Tiffany accepts self-pay, Bright Health, Centivo, BCBS, WellCare, United Healthcare, UMR, and Cigna insurances
336-270-9455 [email protected]
---
Michelle Lester, MHSA, MSW, LCSW
Michelle joined Insight in 2020 after receiving her Master of Social Work Degree (MSW) from Simmons University with a focus on Advanced Clinical Practice. She also holds a Master's Degree in Health Services Administration and an undergraduate degree in Social Work. In addition, Michelle is Fully Licensed in Clinical Social Work (LCSW) with over 18 years of experience working with adults.
Do you feel you are waiting for the next problem to happen yet are still exhausted from your current situation? Michelle can help you find coping skills and feel enjoyment again.
Michelle specializes in anxiety, depression, low self-esteem, life transitions, college challenges, stress management, relationship issues, and childhood/family trauma. Michelle wants you to reclaim the best version of yourself and say today was a good day. Are you tired of taking one step forward and two steps back? If you're looking for extra support and guidance through a challenging situation, or you're ready to move in a new direction, then you're in the right place. So let's work together to figure it out.
Michelle uses Cognitive Behavior Therapy to help work on more positive thoughts. She uses Acceptance Commitment Therapy to help you focus on the present moment. She uses Attachment Theory to help you learn your attachment style in your interpersonal relationships. Also, she uses a Strengths-Based approach to focus more on your best qualities to improve resilience.
Additionally, Michelle is married with one child. She enjoys spending time with family and friends. She enjoys running, traveling, and good food. Michelle is only offering telehealth appointments.
Michelle accepts self-pay, BCBS, Aetna, Cigna, UHC, and Wellcare Medicaid insurances
336-223-4812 [email protected]

---
Alisha Miller, LCMHC, Clinical Director
Alisha graduated with her master's degree in Clinical Mental Health Counseling from the University of North Carolina at Greensboro in 2017. She also holds a bachelor's degree in Elementary Education from the University of North Carolina at Charlotte and taught in the public school system for four years before becoming a therapist. Alisha has worked in a private practice setting, non-profit agencies, and as a director of the counseling training clinic at UNCG. These clinical experiences have afforded her extensive clinical knowledge of sitting alongside families, couples, and individuals who are experiencing anxiety and depressive symptoms, struggles in schools and relationships, family roles, and creating a safe space for all clients to explore who they are and how to not only survive throughout this life, but thrive. She has extensive experience with ages 13-18, and has a driving passion for assisting tweens and teens to feel safe and confident in a world that can make it hard to cope in healthy and rational ways. She meets her clients where they are and believes in collaborating with them using an integrative, client based, trauma informed approach to grant you the safe space you deserve!
Alisha specializes in assisting her clients move through and find better coping skills for anxiety, depression, self injurious behaviors, friendships and family conflict, as well as identity, life transitions, and faith based struggles. She has specific experience working with the student population in time and stress management, interpersonal relationships, and safe and consenting intimate partner psycho-education. Let's work collaboratively, with self compassion, empathy, and evidence based approaches to meet the goals we set together. Alisha is also our Clinical Director for our therapists who offer telehealth sessions to their clients.
In her free time, Alisha loves to lift weights, crochet, hike, and read a good book with hot tea and her two wild cats.
Alisha accepts self-pay, BCBS, UHC (Optum),UMR, Centivo, Aetna, Diversified and Wellcare Medicaid insurances
336-360-5844 [email protected]
---
Kersten graduated from North Carolina State University with a Bachelor's in Psychology in 2018 and from Liberty University with her Master's in Clinical Mental Health Counseling in 2021.
Kersten believes that we are all capable of growth and healing. We sometimes just need some extra help and support along the way. That is where Kersten comes in. She walks alongside her clients as they uncover, discover, and explore areas in need of healing, growth, or change. She will utilize your own personal strengths to help you set, pursue, and accomplish goals. You will, collaboratively, come up with strategies that best suit your life and situations and she will be there to support and encourage you as you navigate through what life may bring.
Kersten is passionate about working with adolescents and young adults, especially through life and family transitions that come during these ages. She finds joy in helping her clients find and understand their individuality, in order to have and maintain healthy relationships.
Kersten implements a Person-Centered approach with her clients and will use other modalities, such as Cognitive Behavioral Therapy or Solution-Focused Therapy. She makes sure each session with her clients is specific to who they are and their own personal needs. Kersten also implements faith-based counseling if her clients desire it.
Kersten's areas of experience and interests are anxiety, depression, OCD, trauma, life transitions, low self-esteem, codependency, and family & relationship conflicts.
Kersten accepts self-pay and BCBS insurances
919-867-7247 [email protected]
---
Emily Fogleman, LCMHCA
Emily joined the Insight team in August 2022. Emily attended Catawba College as an undergraduate, where she obtained her bachelor's degree in psychology and sociology. She then headed to the University of North Carolina at Greensboro, where she graduated in 2022 with a Master's of Science in counseling.
Emily's passion for mental health began when she was just a child who saw how much counseling helped those in her family. Since then, her passion has only grown for helping others respond to life and its challenges. Emily believes in the importance of building a strong relationship with her clients, understanding how their identities impact their lives, and ensuring that she is always learning and growing as a person and counselor.
From her experiences in an on-campus clinic and a hospital support center, Emily has developed an approach to counseling that combines Cognitive- Behavioral Therapy, Acceptance and Commitment Therapy, and Person Centered Therapy. While everyone has different therapeutic needs, Emily tends to draw mostly from these approaches. Emily's professional interests include grief and loss, anxiety, body image concerns, stress management, and life transitions. Outside of the therapeutic space, Emily is likely spending time with friends and family, gushing over her pets, watering her plants, or reading a book.
Emily accepts self-pay, BCBS, Centivo, Aetna, and Wellcare Medicaid insurances
336-266-7817; [email protected]

---
Jennifer Simms, LCMHCA
Jennifer received her Master of Arts in Clinical Mental Health Counseling from Bradley University in 2022. She graduated from Greensboro College in 2003 with a Bachelor of Science in Sociology with a concentration in the Humanities. Jennifer has experience working with children, parents, and their foster placements within child protective services. Much of her mental health experience comes from working for the Behavioral Urgent Response Team (BURT) at the Alaska Native Medical Center with individuals in crisis. Post-intervention, she helped the same individuals successfully reintegrate within the community and facilitated treatment plan engagement. Jennifer also completed the internship program at Insight Professional Counseling Services, PLLC where she managed a caseload of fulltime clients in individual counseling with concerns including anxiety, depression, grief, anger, separation/divorce, trauma, motivation, questioning sexuality, self-harm, suicidal ideations, emotion regulation, and impulse control.
Jennifer strives to build relationships that empower clients to reach their goals in a manner congruent with their values. She relies on a person-centered and integrative multicultural approach that is framed from a holistic perspective and considers the interconnectedness of emotional, physical, mental, and spiritual elements. Jennifer has a passion for therapeutic lifestyle changes that foster mental (and overall) wellness such as exercise, diet, time in nature, sleep hygiene, and meditation. Jennifer's professional orientation utilizes elements of decision counseling which capitalizes on strengths and has a large neuroscience component. Jennifer believes the way a person feels, and the emotions attached, play a large part in the decision-making process. Jennifer emphasizes identifying the problem, finding alternatives, and generating a plan of action. This not only addresses the current problem but builds resilience for future obstacles. In addition, and depending on the concerns at hand, Jennifer uses components of cognitive behavioral therapy, acceptance and commitment therapy, narrative therapy, and control theory methods.
Jennifer's relationship with Christ is her number one pursuit and she feels called to help individuals overcome obstacles to restore themselves to the purpose God intended. She finds spending time in nature is one of the best ways to grow closer to Him and enjoys doing so often. She also enjoys playing sports and games with her son and family, exercising, visiting the beach and mountains, camping, hiking, reading, and making art out of ANYTHING.
Jennifer accepts self-pay, BCBS, and Wellcare Medicaid insurances
336-740-5082; [email protected]
---
Molly Kerns, LCMHCA and Intake Coordinator
Molly completed her graduate degree in Licensed Clinical Mental Health Counseling at Liberty University and her undergraduate degree from East Carolina University. Molly has a background in art, her experience with different mediums and projects has allowed her to use her creativity to helps others in a clinical setting.
Molly was born and raised in Burlington, and she is excited about the opportunity to help those in the community which she calls home. Molly is honest, genuine, and empathetic to the trials people face on a daily basis. Her outlook on counseling and mental health was shaped by some of her own personal struggles in life, including cancer. Molly understands the trials and hardships of life and aims to give all of her clients the tools they need to foster growth and healing. Molly not only uses evidence-based interventions and client-centered strengths-based approaches with her clients, but she is also our intake coordinator extraordinaire! She is the first point of contact for most of our clients, and her kind, empathetic approach to connecting with people in need brings us so much joy and thankfulness.
When Molly is not busy pursuing a career in counseling, you can find her cruising the isles of thrift shops and bopping along to good music. She enjoys creating art, enjoying time with her nieces and nephews, and picking old vintage pieces to give new life. Molly is a self-proclaimed old soul; she has a need to be creative, loves to paint, make jewelry, and hoard lots of beauty products.
Molly will accept self-pay and BCBS, Centivo, Aetna, and Wellcare insurances.
To schedule with Molly, please reach out to
[email protected];
(336) 223-4966
.
---
Lindsay Ballard, MA, LMFTA
Lindsay graduated from Southeastern Baptist Theological Seminary with her Master's in Christian Marital, Family, and Individual Counseling in 2020 and received her Bachelor's from the University of North Carolina Wilmington in Public Sociology and Public Criminology in 2016. She has an Associates License in Marriage and Family Therapy (LMFTA), license #12502A.
Lindsay is passionate about helping clients find hope and healing, and through her training provides a biblical and Christian approach to therapy, should her clients desire. Though she comes from a Family Systems background, she also pulls from Cognitive Behavioral Theory (CBT), Emotionally Focused Therapy (EFT), and Solution-Focused Therapy. Her training allows her to utilize therapeutic modalities in conjunction with scripture. She is a certified Prepare/Enrich facilitator and enjoys incorporating this tool in premarital and marital counseling.
Lindsay's professional interests include anxiety, depression, life transitions, stress management, grief and loss, and has worked primarily with teens and young women. While life is full of broken relationships, unfulfilled expectations, and loss, she believes there is hope and redemption in each person's story.
Outside of the therapeutic space, Lindsay enjoys spending time with her husband and two young daughters, reading a good book, and traveling.
Lindsay accepts self-pay and BCBS insurances
336-350-7605; [email protected]

---
Lindsey Lykins, LCSWA
Lindsey is a Licensed Clinical Social Work Associate (LCSWA). Lindsey received a Master's of Social Work from the Joint Master's Program at the University of North Carolina at Greensboro and North Carolina Agriculture and Technical State University in May of 2023. In May 2022, Lindsey received her Bachelor's in Social Work with a minor in American Sign Language at the University of North Carolina at Greensboro. Lindsey has experience working with children and adolescents in the foster system and their families, the houseless community, addicts, the LGBTQ+ community, and adults with chronic and severe mental illnesses.

Lindsey is driven and passionate about helping clients overcome their struggles and become the best version of themselves. Lindsey believes everyone has the tools they need at their disposal and just needs the help of a professional to utilize the tools they have. Lindsey works hard to create a space that is welcoming and supportive so that clients are able to feel safe while working through their problems.
Lindsey uses a variety of treatment methods in her practice as she tailors each session to the client. Some of the treatment modalities Lindsey frequently uses are: Person-Centered Therapy, Family Systems Therapy, Cognitive Behavioral Therapy (CBT), Solution Focused Therapy, Play Therapy, and Motivational Interviewing. Lindsey's professional interests include trauma, grief and loss, identity and sexuality, depression, anxiety, persistent and chronic mental illnesses, substance use, homelessness, and domestic violence.
In Lindsey's free time you can find her on hikes with her yellow lab, Goose, at the thrift store, or reading a good book at the beach.

252-202-1928; [email protected]

---
Reneé Smith, MA, LMFTA, Certified Prepare/Enrich Facilitator
Reneé is a Licensed Marriage and Family Therapist Associate (LMFTA) and is currently pursuing her Ph.D. in Counseling and Psychological Studies at Regent University. Reneé earned her Master of Arts in Marriage and Family Therapy from National (formerly Northcentral) University in 2023 and her Bachelor of Science in Psychology from Capella University in 2019.
Reneé is also a Certified Prepare/Enrich Facilitator and enjoys engaging in these sessions with couples. Prepare/Enrich is an online assessment tool for pre-marital (Prepare) and married (Enrich) couples that helps identify areas of strength and growth and offers insight to help cultivate healthy relationships.
Utilizing an integrative therapeutic approach, Reneé works from a framework that is grounded in Family Systems Theory and views issues primarily through an Emotionally Focused Therapy (EFT) and Attachment-based lens. Reneé also integrates Gottman Method concepts and interventions to foster closeness and friendship and reduce conflict within couple relationships. Additionally, Reneé is happy to incorporate Christian principles or a faith-based approach to therapy upon the expressed desire of clients.
Reneé enjoys working with clients from the "adulting" stage and beyond. Reneé finds special interest in working with couples experiencing conflict, individuals seeking personal growth and healing, and BIPOC, particularly adult Women of Color who are challenged by sense of self or phase of life issues. Reneé strives to support clients in addressing difficulties related to- Communication Issues, Infidelity, Trust/Betrayal Issues, Cycles of Marital/Pre-Marital Conflict, Family/Intergenerational Conflict, Racial Identity, Anxiety, Depression, Stress, Emotional Regulation, Low Self-Esteem, Life or Career Transitions, Christianity/Spirituality, and Women's Issues.
Reneé is described as kind, caring, nurturing, accepting, and positive; invested, present, and genuine. Reneé is known to have a calming effect on others and the ability to make others feel confident that they are being listened to and heard. Reneé is an empathetic, enthusiastic, individual, and professional, who is passionate about the field of marriage and family therapy. And she is excited about the ways in which she can offer support to individuals, couples, and families who seek to achieve self-improvement and healthy relationships.
Born and bred in the Triangle area of North Carolina, Reneé is a southern girl at heart who appreciates the simplicities of life whether it is rocking in a chair on her front porch while enjoying a warm breeze and cool drink, strolling along the shoreline of her favorite beach on the NC coast, or priceless moments gathered together enjoying family, food, and fun.
Reneé is available both in-person and virtually on Mondays and Thursdays and virtually, only, on Tuesdays and Wednesdays.
Please contact Reneé at (919) 617-7977, or through her email at [email protected]
---
Sydney Rose Wray, Clinical Intern
Sydney is a clinical intern for 2023 to mid-year of 2024! She attended University of North Carolina at Pembroke for her undergraduate, receiving a bachelor degree in criminal justice and sociology. She is now working towards completing her graduate degree in clinical mental health at Liberty University. In tandem, she is completing a certificate in addictions counseling in order to specialize in that field. She plans to continue on to complete her doctorate in developmental psychology as soon as she graduates.
Sydney will offer lower-cost services throughout her clinical internship. Sydney offers a reduced rate of $25.00 per session, and never bills insurance. Sydney is being supervised by Joanna Warren, the clinical director of Insight Professional Counseling Services, as well as by a faculty member at Liberty University.
Sydney has a passion for all ages and people groups, but she has a special place in her heart for working with individuals suffering from trauma, PTSD, and those in crisis. She hopes that through her work, she can help others find a place of healing, contentedness, strength, and the ability to achieve their goals. Sydney favors mindfulness, cognitive-behavioral therapy, and dialectical behavior therapy.
When Sydney is not working, she enjoys finding treasures at thrift and antique stores around the triad, learning new craft projects, exercising, and spending time with her family and animals!
Sydney is available for sessions on Fridays. To schedule a session with Sydney, email Molly Kerns at [email protected], Or reach out to her phone number (336-496-2796)
---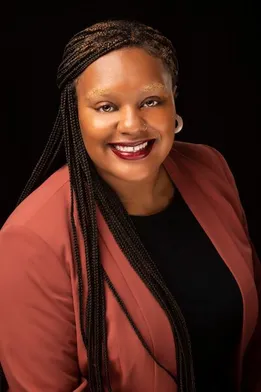 Kristen Silver, LCMHCA
Kristen Silver received her Master's degree in Clinical Mental Health Counseling as well as a Master's degree in School Counseling from North Carolina Central University in 2019. Also, she received her Bachelors in Human Development and Family Studies minoring in Psychology from The University of North Carolina at Greensboro in 2017. Kristen is a Licensed Clinical Mental Health Counselor Associate, #A27177, as well as a K-12 Professional School Counselor, #1239203.
Currently, she has 3 years of active counseling experience working with adolescent clients in the Piedmont Triad area. Most of Kristen's experience involves working with individuals and adolescents. Her theoretical orientation includes a systems approach to understanding the "person in the environment".
Kristen helps you explore your feelings by using various systems and focusing on your strengths. She adopts techniques from treatment methods such as Solution-Focused Therapy, Bibliotherapy, Cognitive Behavioral Therapy (CBT), and more to meet your specific needs. Additionally, Kristen attends trainings/seminars and other continuing education forms to keep current on evidence-based therapies and increase her knowledge. Kristen is a contractor with Insight Professional Counseling Services, PLLC.
Growth and healing and are not linear, but with proper inner work, both agents of change can be a beautiful journey of self-discovery. Freedom and bravery are at your fingertips! Are you ready to clear the fogginess in your mind and thoughts? Are you ready to embark on your inner work journey? With empathy and compassion, I assist clients with solutions to a wide range of curveballs life may throw unexpectedly. Allow me to help you break free from the chains of complacency and let me help you discover the confidence to welcome in the healing process.
Kristen accepts BCBS and self pay.
336-350-7605;[email protected]

---
Please note we have a shared space with Reclaim Counseling and Wellness.